Welcome to Questionable Content Wiki
The wiki about Questionable Content that anyone can edit (but ideally after reading the Style guide).
New to QC?
Questionable Content is a story-driven strip and the articles here are full of spoilers.
You'll have the most fun if you follow the links from the articles to the comic strips and read those in sequence.
Besides, the comic is the sole income of the author, so you're supporting him by giving him page views.
There have been 165 articles added since September, 2015
"It seems decent enough I guess?"
—Jeph Jacques, when asked about the wiki
What's new on Questionable Content Wiki
June 23, 2010

A lot of the character pages don't have pictures. Uploads of appropriately licensed artwork are needed. Updates to existing but outdated character pictures also welcome.

June 24, 2010

Does anyone have the AnthroPC Handbook, or the real-life photos Jeph said matched his mental pictures of Dora and Hannelore?

June 26, 2010

Started a Style guide, with the idea that it will grow.

July 10, 2010

The article for Steve needs expansion, and Dora's parents don't have articles at all.

September 25, 2011

Would you like to be the author of an article? The new book (Questionable Content Volume 2) doesn't have an article yet, and neither does Dave.

October 2 2011

The Gunnerkrigg Court wiki has an article about the fonts used in the strip. Should there be one here?
Helping out
To write a new article, just enter the article title in the box below.
Not sure where to start?
Adding content
Talk and more...
Check out the community portal to see what the community is working on, to give feedback or just to say hi.
Or head on over to the forums and coordinate with the community on editing, projects, and more.
Featured article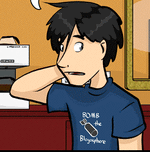 Marten Reed is one of the main characters of Questionable Content. In fact, as the first person to speak in the comic, it could be argued that he is the main character. When the comic started, he was working in an office job which he detested. He now works at the Smith College Library, with Tai as his boss.
Featured media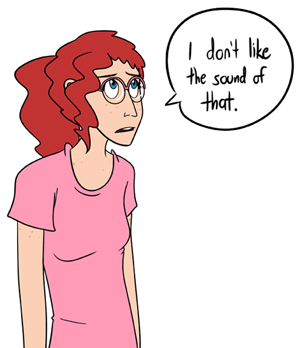 From Jeph's Livejournal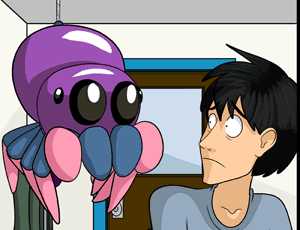 Marten Reed meets Gordon the ArachnoPC